BuildingReports' EST-3 & EST-4 Panel Database Import Tool
BuildingReports and Edwards United Technologies (EST) are pleased to announce the continuation of the export and import tool launched for the EST3 with the new EST4 panel. With the EST-3 panel, BuildingReports users are able to export a special .brc file from the EST-3 System Definition Utility. Now, with the new EST-4 panel, users can follow a similar process to export a file from the EST-4 software interface to avoid having to manually build a device database in the BuildingReports system.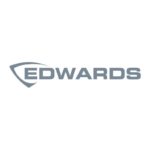 For the EST-4 panel, users can select the "Export Project" icon from the EST-4 software homepage. This will bring up a window via which they browse a location for the project file they wish to import into the BuildingReports database for the corresponding building.
For EST-3 panels, users should access the "Options" menu from the EST-3 System Definition Utility. Under the menu, select "Export BuildingReports.com File", select "Export", then save to the desired location.
Once the project file from either system has been successfully downloaded and the building has been created in the Building Reports portal, users can contact Member Services to upload the file for the building in order to automatically create the device database.