Eliminate manual, paper, and spreadsheet inspection reporting with BuildingReports' easy to use scan and reporting tools.
BuildingReports' ScanSeries if the leading solution for organizations seeking to modernize their reporting process and deliver powerful insights and asset intelligence. Along with an online database of safety equipment and national and local safety regulations, BuildingReports makes safety compliance reporting more efficient and accurate.
"I'm able to do preventative maintenance on fire systems now because of BuildingReports. I am now on a battery replacement cycle every four years, and now I can see what's coming up a year ahead."
David Resmondo
Low Voltage Supervisor
Atlanta Public Schools
"The AHJs and OSHA officials were amazed at the level of detailed information in our inspection reports. They were very pleased – and that's a major benefit for us."
Dana Rogers
Coordinator, Technical Operations
Sky Harbor International Airport
Why We Chose BuildingReports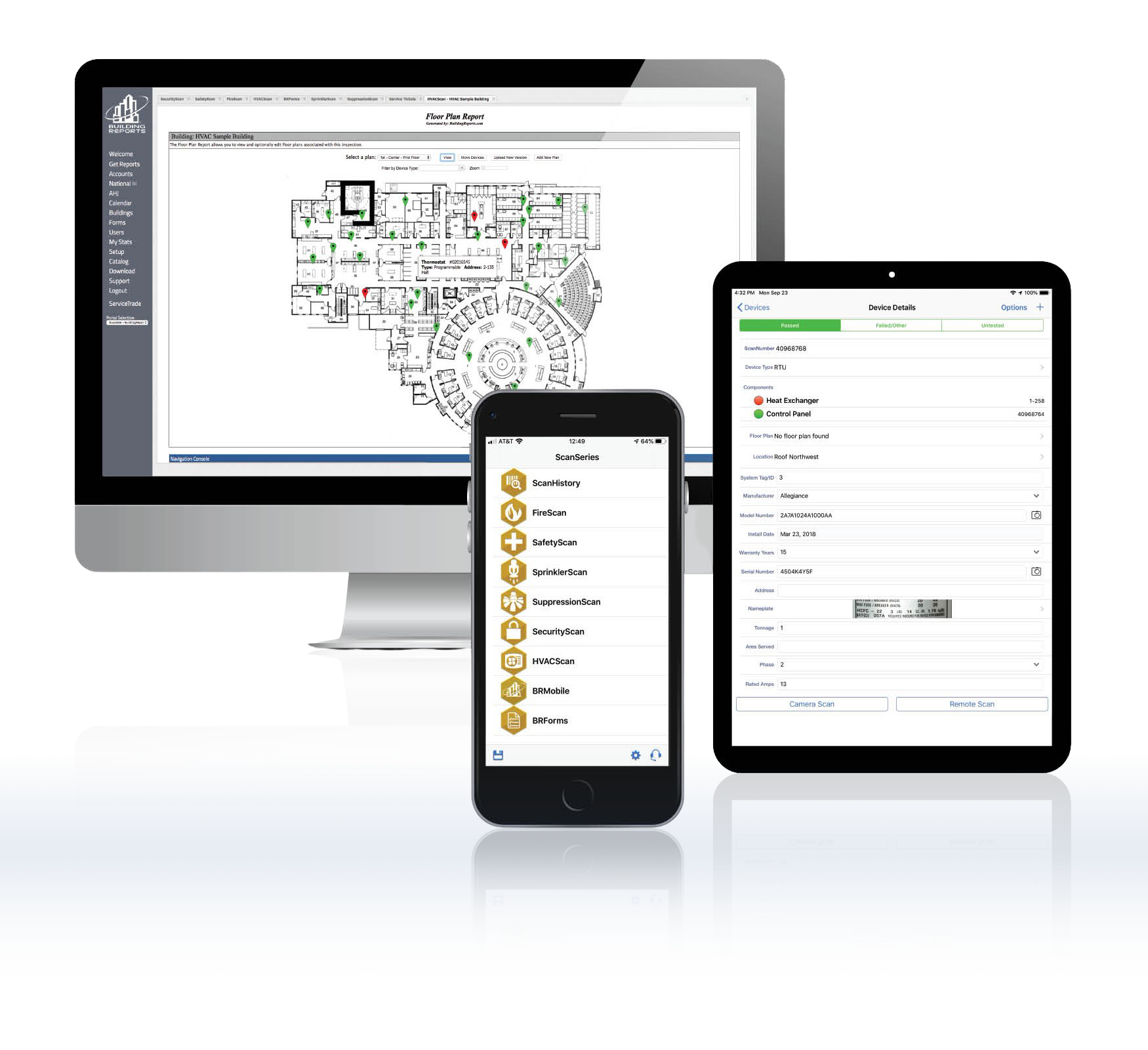 See how online inspection and compliance reporting tools can change your business.
Schedule a demo today and we'll show you how you can reduce risk and improve efficiencies.